Latest topics
»
Windows Xp Mercury Pi865d7 Audio Driver Free Download.rar
by
gladson
Sat Nov 16, 2013 3:33 am
»
Shooting Star Owl City Sheet Music
by
jimai
Wed Aug 14, 2013 10:49 pm
»
The New Site
by
Ulquiorra4
Tue May 07, 2013 6:18 pm
»
Soul Forest
by
SelenaNova
Fri Apr 05, 2013 3:23 pm
»
Arekusu residence
by
Snuggle
Sat Mar 30, 2013 4:35 am
»
Miester, Victoria Thorne {Complete}
by
sasuke_uchiha
Thu Mar 07, 2013 9:02 pm
»
The Hallway
by
BastoftheBlackRose
Sat Feb 09, 2013 8:37 pm
»
Baba's Kitchen
by
BastoftheBlackRose
Sat Feb 09, 2013 8:25 pm
»
Battle RP Education
by
sasuke_uchiha
Thu Jan 31, 2013 8:00 pm
»
Demons Cafe
by
Snuggle
Tue Jan 29, 2013 5:02 pm
»
Welcome to the mission room. Please select a mission.
by
Snuggle
Sat Jan 26, 2013 10:53 pm
»
Arms dealer
by
Snuggle
Sat Jan 26, 2013 10:25 pm
»
Military base
by
Herp
Sat Jan 26, 2013 7:50 pm
»
Entrance Hall
by
SelenaNova
Fri Jan 25, 2013 6:43 pm
»
Baba's Livingroom
by
SelenaNova
Thu Jan 24, 2013 2:12 pm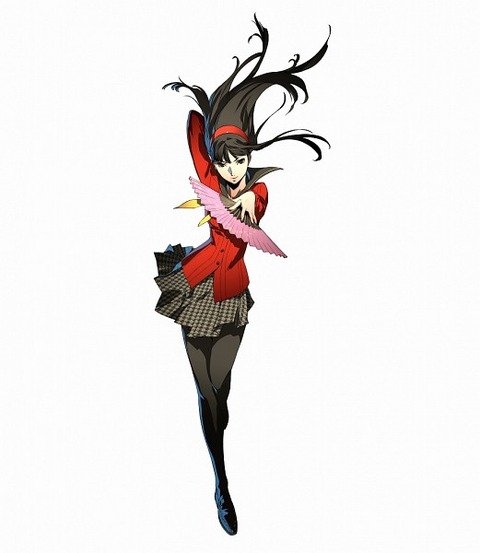 Name:
Victoria Thorne
Age:
18
Personality:
Studious and very serious, Vicky doesn't like to mince words or waste any time. She is a very strict person to be around, she has to keep to her schedule or she will go insane. Her mild, uncaring appearance is an offset, she is a raging ball of fire on the inside. Vicky will not take anything from anyone, and is a fighter down to the last fiber of her being. Vicky is a rough person to be around, she isn't very social...she is more to where she is scary. With studying her life away, she knows how to bring down an opponent swiftly and painfully, and with her fiery attitude and no holding back view of battle you know she isn't just all talk. She loves to read, play music, and spar with anyone who has the guts to do it.
How they look:
Victoria has long, straight black hair that is cut cleanly at her hips. Her eyes are a dull brown, and she wears glasses when she reads due to being nearsighted. She is an average height of 5'5" and is thin at 122 pounds. She can usually be seen wearing semi-formal clothing such as some sort of dress or feminine suit of some sort. She is always seen with the earrings her mother gave her before her family vanished without a trace.
Weapon:
Tessen (bladed war fan)
Soul nature:
Wind, Dark
Rank:
Academy Miester
Last edited by Victoria Thorne on Thu Mar 07, 2013 11:07 pm; edited 1 time in total

Victoria Thorne

Meister




Tier : Guest


Posts

: 1


Join date

: 2013-03-07


Age

: 25


Location

: Trying to study...please leave

Character sheet
Name::
Gender::
Rank::


an acedemy one.. interesting. rolling.
_________________
Come to me that I may show you true despair.

Ulquiorra4

General Admin




Tier : Zero Star Meister


Posts

: 256


Join date

: 2012-12-07


Age

: 24


Location

: Virginia

Character sheet
Name::
Gender::
Rank::


The member 'Ulquiorra4' has done the following action : Dices roll

#1 'Second atribute' : 8
dark
--------------------------------

#2 'Weapon Gene' : 45
not rolled
--------------------------------

#3 'Star Clan' : 13
not rolled
--------------------------------

#4 'Black Blood' : 42
not rolled

_________________
"Only through darkness can we reach the light..." -Damien_Stark

sasuke_uchiha

Soul Chronicle's Badass




Tier : Three Star Meister


Posts

: 370


Join date

: 2012-12-07

Character sheet
Name::
Gender::
Rank::


Similar topics
---
Permissions in this forum:
You
cannot
reply to topics in this forum